We live in a time where online reading has become what once was newspaper reading. It is true that people, now less than ever, consider buying a physical magazine print when there's everything available online; for free or much less than what they would pay for a physical copy. And, this applies to all the current generations; even the elderly are becoming avid e-readers.
However, our seniors aren't still that keen on using new, unfamiliar technology and read about the now on some screen (other than watching the news on TV screen). Some of them still prefer a physical copy over a phone, tablet, or computer.
And, we completely understand them. Sometimes, just the pleasure of holding a newspaper or a magazine makes the act of reading much more satisfying and enjoyable.
Now, there is an issue with physical print magazines and newspapers; you cannot zoom in on something the way you can do on a screen. If the font and writing are small, the elderly will usually have a hard time reading, especially if they don't have a reading aid.
That is why we've created a list of the best large print magazines for the elderly. We've selected a variety of different magazines, so there's something for everyone. So, without further ado, let's get started!
Our Top Large Print Magazine Recommendations
1. National Geographic Magazine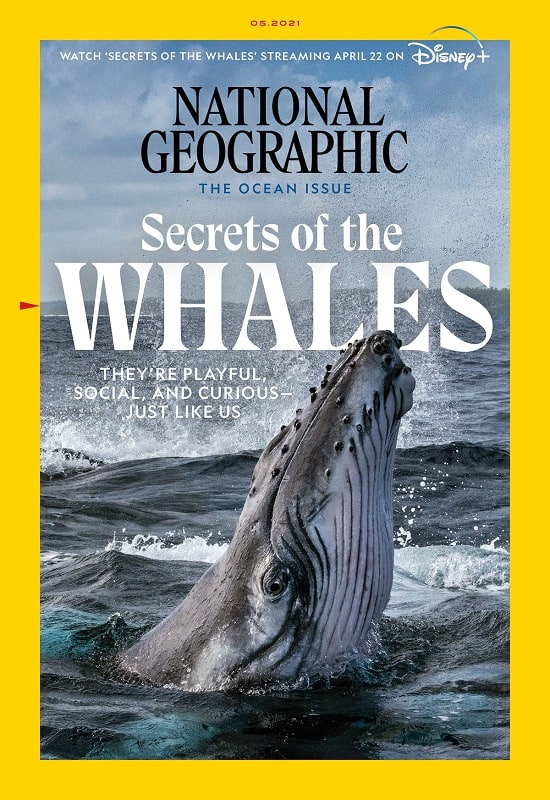 One of the classics among physical print magazines is the National geographic one. For generations, and much earlier before the Internet, this magazine has been introducing the readers to the wonders of our incredible planet.
Because of the incredible photography, and impeccable writing, this magazine has stayed relevant even in the age where all the reading is done online.
National Geographic magazine caters to people who like to travel, or aren't able to do so, but still want to learn and explore the planet from afar. We believe the senior readers appreciate this concept, as well as the high-quality articles accompanied by breathtaking photos.
We do have to mention that not every article in this magazine is written in large font, nor is the magazine a large print one. However, with reading aid, this magazine can be an enjoyable adventure in itself. Thanks to the images, large titles, and enlarged parts of texts, every senior can embark on a National Geographic journey without a hassle.
Where to buy? – If you want to subscribe and order a National Geographic magazine, make sure to do as at their official site, Barnes&Noble, WHSmith, or at the Magazine Store.
2. Health Magazine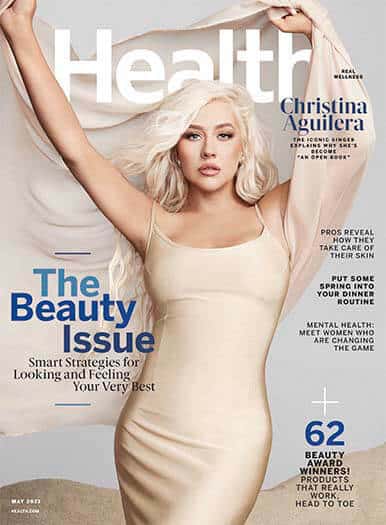 As we get older, we start caring about our health more. This especially applies to the seniors who experience a decline in mental and physical health, and are in need of some friendly advice and health tips. The Health magazine is an excellent choice, more for elderly women than men, in regards to reading quality articles about health in the large print magazine.
This magazine comprises everything, from home remedies for certain health issues, to product reviews, recommendations, and even celebrity stories. Whatever one may want to read, this magazine will have the info.
The Health magazine isn't made to specifically target seniors only; there is info for all the generations who seek useful and up-to-date solutions to their problems. However, it surely helps that the magazine offers a large print physical copy, which is more than useful to the senior women and men.
Where to buy? – If you want to buy a physical copy of the Health Magazine, you can do so by checking it out at Magazine Store, or Amazon.
3. Reader's Digest Magazine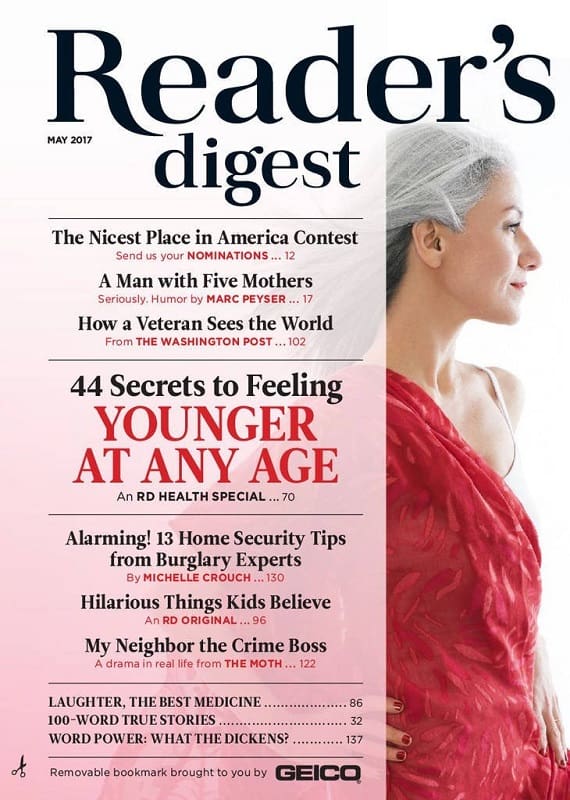 Reader's Digest is one of the most popular magazines in the country, but it's also recognizable among foreign readers. The magazine's online format is the primary version, however, there is also the large print for those who want to experience the physical copy at its best.
The makes of this magazine had in mind different people, with different needs and accessibility options; basically, they wanted to make this magazine available to everyone. The seniors get to experience the large print copy, and there is also audio and digital format. Reader's Digest is also available in Braille, which is super thoughtful and inclusive.
When it comes to seniors, they won't have any trouble reading this magazine. The font is suitable for those even without reading aid, and the articles and images are top-notch as well. Bear in mind that the subscription for this magazine takes up to 10 weeks to get started, so make sure to subscribe asap.
Where to buy? – If you want to buy or subscribe to the Reader's Digest magazine, make sure to do it at Reader's Digest official website, Amazon, or at Magazine Store.
4. Prevention Magazine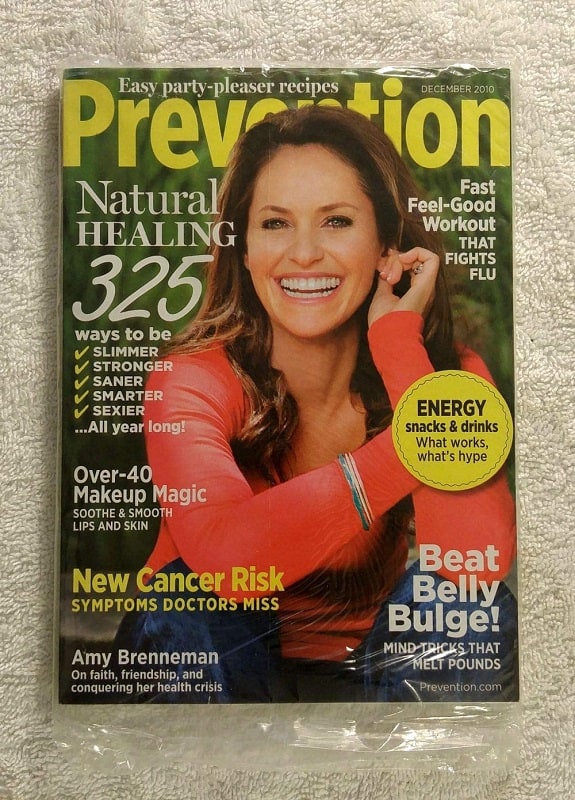 Aging is a natural process that requires adaptation and life changes. For people entering senior age, the transition can be difficult without adequate help and information. The Prevention magazine is dedicated to providing just that.
This large print magazine (with a digital platform as well) tackles common health issues, age-related questions regarding medication, diet, physical activity, and similar topics. The information is reliable and useful, present in high-quality articles. It surely caters to health-oriented and conscious adults and seniors.
Regarding the physical copy, the magazine is filled with articles and images, both of which are enlarged. The font of the text is suitable for seniors who have sight issues or require reading aid. The overall magazine is straightforward and simple, but high-quality and at the forefront in regards to important topics.
Where to buy? – If you want to buy a physical copy of Prevention magazine, you can do so by checking it out at Magazine Store, Barnes & Noble, Newsstand, or Amazon.
5. Birds & Blooms Magazine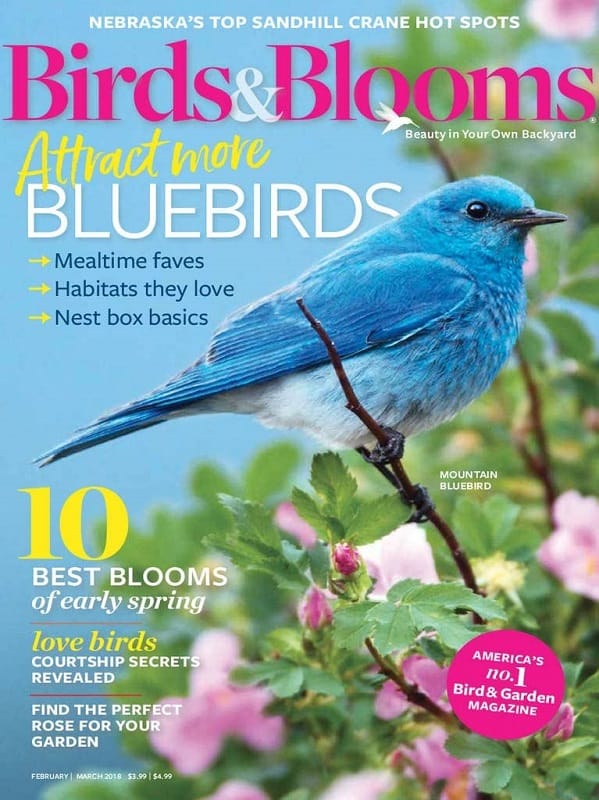 One of the best gardening, birding, and backyard projects-relating magazine for seniors is Bird & Blooms. The magazine is specifically intended for seniors who have an interest in gardening hobbies, such as flower growing, potting, vegetable growing, etc. There is also the birding section for those who enjoy bird watching and learning about different bird species.
The magazine is filled with enlarged images as well as enlarged, informative text. This makes it suitable for seniors with sight problems, or those who don't wear vision aid. It is also suitable for seniors looking for interesting hobbies or ways to be more physically active without causing harm to their health.
The magazine offers a yearly subscription for a rather affordable price. There is also the digital format for those who are more into modern-day gadgets like tablets and smartphones. Even the text and images on their website are suitable for seniors since both are enlarged as well.
Where to buy? – If you want to buy a physical copy of the Birds & Blooms Magazine, you can do so by checking it out at their official website, Barnes & Noble, Magazine Store, or Amazon.
6. Reminisce Magazine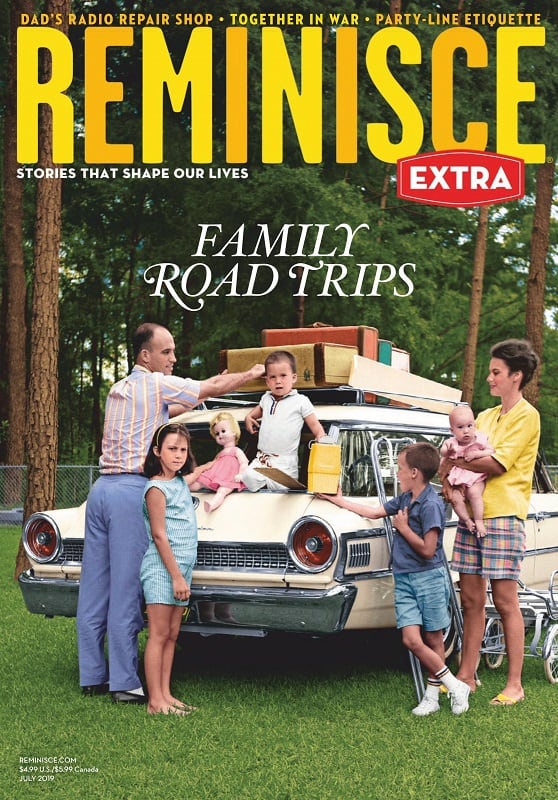 The Reminisce magazine is the best-selling nostalgia magazine in North America. The magazine is designed so that it could celebrate the golden years of old America, and share interesting, fun stories of people who lived their youth in those times.
That is why we had to include this magazine in the list; it is a perfect way for seniors to go back in time and reminisce over past events that shaped their lives.
The magazine explores years from the 1940s to the 1970s. There can be found articles and stories about old shops, cars, beauty salons, the lifestyle of the era, and pop culture. The magazine is so interesting it can be a perfect way for modern generations to explore our past and the things that are made today.
When it comes to the appearance of the large print magazine, we can say that it has the right distribution of images and text. The images are generally enlarged, and the text is suitable for seniors even without vision aid.
Where to buy? – If you want to buy a physical copy of the Birds & Blooms Magazine, you can do so by checking it out at their official website, Barnes & Noble, Magazine Store, or Amazon.
Why Is Reading Good For Seniors?
There are numerous scientifically proven health benefits for reading in senior age. Studies have shown that reading at an older age can help manage stress levels and improve the quality of sleep, among countless other benefits. Let's take a closer look at why you should buy a large print magazine for your grandfather or grandmother today!
Memory Enhancing Properties
Neurological studies have tackled the question of reading enhancing memory in seniors and preventing memory loss diseases from occurring or postponing them. One particular study, with over 290 senior participants, showed that reading across the life span, especially in older age helps seniors;
Engage in useful cognitive activity
Exercise memory
Engage in regular mental workouts
Retain memory and ability to learn
All of this is super important for the delay or prevention of memory loss diseases in older age, like dementia or Alzheimer's. Reading strengthens the brain's neural network and prevents cognitive decline later in life by 32%.
Stress and Anxiety Reduction
Research has shown that reading can promote stress reduction and lower heart rate in seniors. It only takes up to 6 minutes from starting reading to feel the stress-relieving effects of reading. The same effects can be found in activities like coffee drinking, listening to music, or going out for a walk. Reading is also known to reduce anxiety and lessens impulsivity in decision-making for seniors
Sleep Quality Improvement
One of the best ways for seniors to fall asleep is by reading before bedtime. Reading is the kind of activity that induces shut-eye much better than watching television does, for example. Seniors should turn to reading even if they feel more like watching TV because reading doesn't promote wakefulness, nor does it induce the blue light effect like electronic devices.
Cognitive Challenge
Reading ensures people in old age still try to learn and challenge themselves intellectually through new information. Also, reading improves the analytical and reasoning ability in seniors. Because of this, they can retain their ability to make decisions and ensure their intelligence stays intact. A study showed that seniors who are reading challenge their brain more, and because of that do better in intelligence tests than seniors who do not read.
Final Thoughts
We hope you liked our recommendations for the best large print magazines. The magazines differ in topics they tackle, so there's something for everybody. Make sure to check out the magazines and the subscription cost. The majority of the subscriptions are either monthly or yearly, and generally rather affordable. With these magazines, our beloved seniors will be able to read even without a reading aid.